IT support Small Business PC Mac Computer help Westminster w1
IT support Small Business PC Mac Computer help  Westminster w1
Choosing the right internet service provider (ISP) for your business can be challenging but is crucial to getting a reliable connection. According to market research, as well as my personal experience, the best providers are Zen, O2, Utility Warehouse and Bethere. Make the right choice for your business now, and eliminate future headaches. IT support Small Business PC Mac Computer help  Westminster w1
IT support PC & Mac help Westminster w1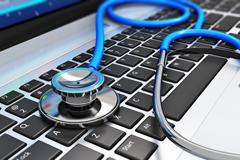 Nowadays you cannot run a business without IT infrastructure along with a computer support or maintenance to protect your business in London: such as backups, server monitoring, security, and threats. David managed IT services with cost-effective and flexibility.
Computer support and Network Monitoring IT support Westminster W1
Your business rely on the technology you are using, your IT environment can be complex one small failure of your server on your network can bring all your applications and your systems down, resulting in lost productivity, lost data, and even lost revenue. IT support Small Business PC Mac Computer help  Westminster w1
Router configuration
Router | Firewall | Zyxel | Netgear | BT Hub | Asus | AirPort | FRITZ!Box | Belkin | TP-LINK | Linksys Cisco.
ADSL Broadband or…
ADSL is a good, high-speed broadband line used for light web browsing and receiving email. However, it is not for sending large files, large email attachments or sending data to the Internet. And it doesn't have an SLA (service level agreement), so 100% up-time is not guaranteed.
Computer Mac or PC training in Westminster W1
You feel that you can do more with your Mac or PC, and improve your productivity call, David
Working For Your Business in Westminster W1
If you are not sure what is best for your business, let me identify what your office needs. Whether it is a faster connection, a new ISP or an audit of your Internet security policy, you will find a dedicated internet service working for your business in Westminster W1.
I Keep an Eye on Your Computer and Network.
When your employees start complaining about a slow or sluggish network. They are trying to access their applications, and it takes forever for the screen to load, that's a pretty obvious warning sign that it's time to upgrade. I help your business to improve your network performances; I have to take a closer at your IT system.

Calculate your IT Cost for your office in Westminster W1

The Cost is very imported so plan your investment to improve your IT for your company in Westminster W1
IT support Small Business PC Mac Computer help  Westminster w1
IT support Westminster W1 PC Mac Help Computer Maintenance for Small Business

David has been helping companies for over 20 years. He has become one of the London's most trusted IT consultant for Small Business. David focuses on delivering high value for his customers. They call it worry free computing. I ensure your IT computer networks are keeping in the best possible health. My automated network monitoring tools warn me of potential problems before they become critical so that I can deal with them proactively. With a remote IT support link directly to your network, I can respond immediately to most IT support issues and resolve them within minutes from our support help desk.
Setup Network for your Office in London?
Need help setting up a firewall router? Want to share the Internet for laptops and desktops? Do you know about printer / File Sharing? Is your Internet secured? David is expert to provide PC or Mac help for Small Business.
Laptop and PC / Mac support and maintenance for small Business in Westminster W1
On-site Computer Repair & Services in Westminster W1
Wireless Network for your Office in London
Remote Computer Support
Support for Windows-based servers
Linux Servers• Windows 2008, 2003, 2000, NT servers
Virtualisation and server consolidation
Active Directory consultation, implementations and conversions
Microsoft Exchange Server from 2003 to 2010
SharePoint and Microsoft Office System implementations
LAN/WAN design and implementation utilizing Juniper, Cisco, and HP
Network Security utilizing Cisco, Sonicwall, & Juniper
Windows 7, Vista, XP, 2000, NT, and 9x workstations
Office365 implementations and migrations
High Availability and Disaster Recovery Planning
Wireless implementation home and businesses
Apple Macintosh servers and workstations
Linux server operating systems
Proactive server and network monitoring and alerting
The Web access management and content filtering
Virus, spam, and spyware removal and prevention
IP Phone VoIP configuration
IP Phone VoIP configuration for Small Business in Westminster W1. Many businesses are aware of the direct cost saving potential of VoIP services. What is often less obvious is how Voice over IP can open up possibilities for companies to trade in new and innovative ways.
I offer comprehensive support Mac or PC for company

Preventive maintenance is one of the most efficient way to prevent any problem on your IT system network. This is different from diagnostic your computer network or corrective maintenance, which is performed to correct an already-existing problem. IP Phone ( VoIP ) for your Office / Business in Westminster W1. David helps and provides a full range of VoIP solutions which are ideal for businesses looking to implement a reliable and advanced telephone system.Asterisk IP PBX, 3CX, Gigaset, Avaya…
Find an IT support For my Business in Westminster W1

If you are not sure what is best for your business, let me identify what your office needs. Whether it is a faster connection, a new ISP or an audit of your Internet security policy, you will find a dedicated internet service working for your business in Westminster W1. If you're looking for a computer support in Westminster W1? I can help your business, recover your data, host your remote access and remove viruses from your computer. I also help you get a new IT system network setup up. IT support Small Business PC Mac Computer help  Westminster w1
Acton Computer IT support Help Mac PC For Small Business W3 & IT Support