The Internet is still a lawless, unregulated and dangerous place for those careless enough to give away personal information to individuals or organisations who wouldn't think twice about using it to fleece you. The net is infested with e-crime, rogue operators and shysters, and anyone who has had the painful experience of dealing with the fake malware program, Anti-Virus Live 2010, which locks you out of your computer and asks for an average £30 to eliminate artificial viruses, can bear witness to this fact.
According to Rik Ferguson, Senior Security Advisor at Trend Micro, such cases now number in the millions. And yet, most people choose not to report it; they feel a bit uncomfortable going to the police station and saying, "My computer has a virus." But e-crime is growing, and cyber criminals can make up to £200 million a year, according to McAfee. But did you know there is an even more vicious way to fall victim to e-crime? By being completely unaware of it.
Identity theft
As a victim of identity theft, you will be utterly oblivious to the fact that it is going on until the shocking moment when the first credit repayment request from the bank arrives and leaves you speechless with horror. Your mind reels as you struggle in vain to recall the actual scene of the crime. Could it have been that website where you left your details? Or perhaps a bank or post office ridden with internal fraud? It's just impossible to know.
How to report e-crime
The sense of confusion as to where to report the incident is even greater than the confusion about where it took place, leading many victims to despair when seeking help. One reason for this is that authorities are often powerless, or reluctant to provide direct help to victims of e-crime. However, e-crime is no different to any other crime committed within the UK, and there is no reason why it should be regarded any differently. It should be reported to your local borough police station, which you can locate here http://www.met.police.uk/local/
They will give you a report number, which many people find invaluable, as this report will likely be needed to prove to creditors/lenders that someone else has opened an account or applied for credit cards in your name.
You should also take steps to protect your name and personal details from being used fraudulently. CIFAS, which is a not-for-profit membership association, is dedicated to the prevention of fraud, including staff fraud, and the identification of financial crime. CIFAS Members will undertake additional checks to ascertain that the applicant is genuine and not a fraudster trying to use your details to commit identity theft. The registration fee is only £14.40 including VAT. Download the form here, or for more information visit the website http://www.cifas.org.uk.
Next – contact the credit referencing agencies
Your next port of call should be one of the three credit reference agencies, Callcredit, Equifax or Experian, who you can inform if you have been a victim of identity fraud, and from where you can immediately obtain a copy of your credit report. CallCredit, Equifax and Experian all offer free online credit reports – but only for 30-day trials. You can save money and access your credit files for no charge, but remember to cancel your membership once the trial period ends.
Add a Notice of Correction containing a password 
Once you have informed the credit referencing agencies that you have been a victim of identity fraud, you need to add a Notice of Correction to your credit file. Essentially, this is a statement that tells potential lenders to decline any application not quoting a password. This makes it impossible for anyone who doesn't know your password to borrow money from these lenders.
Example Notice of Correction
Your statement might go something along the lines of:
I "________" have reason to believe that my personal details may be used fraudulently in an attempt to obtain credit. I would ask any lenders searching my credit information at Credit Reference Agency to ask for the password "__________ "in order to ascertain the true identity of the applicant…
It is a statement of 200 words informing lenders to decline any application which fails to quote a password set up by you.
For more information about identity fraud, you should read a report CIFAS here
It goes without saying that you also need to inform your bank! Do not hesitate to send me an e-mail if you have any doubts here
For more information about identity fraud read a report CIFAS here.
Did You Know?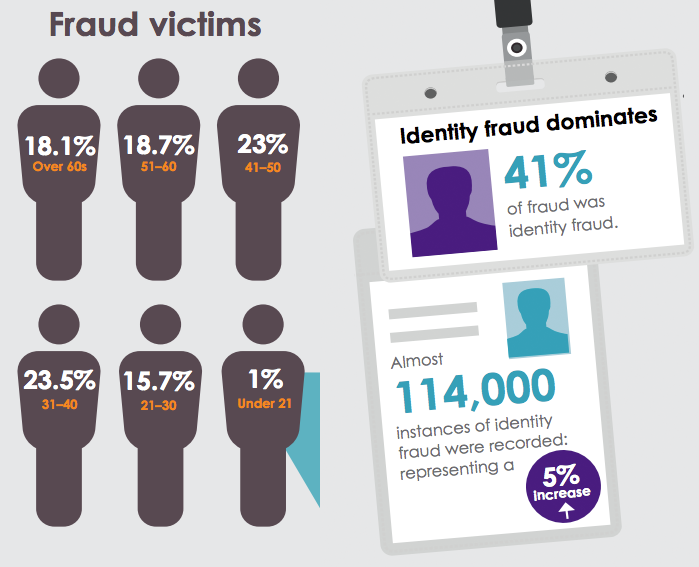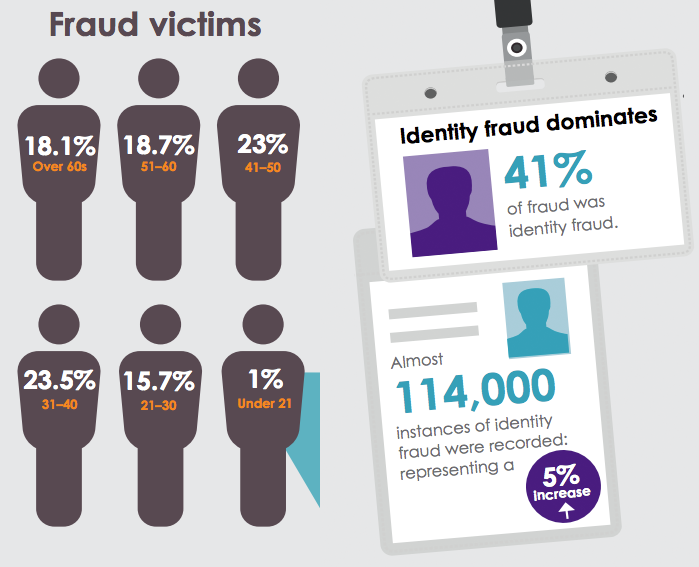 758 frauds every day
31 per hour.
Nearly 277,000 frauds were recorded in 2014: a 25% increase from 2013 This year's report includes data from 245 organisations.
There have been considerable increases yet it is only part of the picture. The UK does not have a single measure for fraud. Without accurate reporting across the UK, it is impossible to get a true sense of the fraud problem. Collating reports of fraud across all 5.4 million organisations and identifying how many of the 60 million plus people in the UK have suffered fraud will be a challenging task, but it is a vital one.
REPORT E-CRIME
ACTION FRAUD https://www.actionfraud.police.uk/
CHILD ABUSE OR GROOMING http://www.ceop.police.uk/
CHILD ABUSE IMAGES http://www.iwf.org.uk
UK FRAUD PREVENTION SERVICE http://www.cifas.org.uk
FINANCIAL SERVICES OMBUDSMAN financial-ombudsman.org.uk
SCAMS consumerdirect.gov.uk/
OFFICE OF FAIR TRADING The Office of Fair Trading/
Get safe online UK  https://www.getsafeonline.org/